BACKGROUND
Yuwa hunkar national Monthly was born on poush 15, 2060, (22nd Jan 2005). A youth group determined to contribute to Nation's development started this magazine. They chose journalism as a medium to carry out their thought and determination. The group kept their focus on providing its readers with unbiased news and stories. The group moved ahead with a true spirit of Nationalism as the approach for their journalism.

Hunkar had and still has energetic youth partners as their strength. The group consists of youth who have great potential and experience in this field determined to meet their goal. Though the goal was a difficult one but they were not impossible. The establishment Of Yuwa Hunkar was the primary target. The group lacked financial strength in the initial stage. It was difficult for the market to trust Hunkar. indeed it was right because there have been few magazines and newspapers who were only could become like a seasonal flower for once only . the team of Hunkar built its reputation and established itself with the help of its continuity, hardwork and struggle. Hunkar was able to publish 12 issues in its first year. This milestone provided Hunkar with environment to carry on with its nationalistic thought as it did for the past years. Nevertheless, the magazine still continues with good and well known reputation in the Nepali field of journalism.

Yuwa Hunkar National Monthly has completed many years in the field of journalism. It has covered news and stories from political, economical, social. Educational, sport and entertainment sector. It has received advertisement from different commercial sector. It has helped Yuwa Hunkar to prosper and develop into one of a recognized and well-established publication. The production rate of the magazine has grown along with its popularity. The circulation of magazine has reaches to every major city of the country. The magazine circulates to every government organization, NGO, INGO, Embassies, organization and institution across the country and various colleges and schools.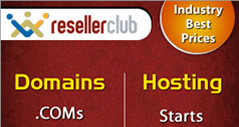 Interview

मोविलीटी र मुभमेन्ट बढाएर जिल्लाको सुरक्षा चुस्त दुरुस्त राखेका छौं, एसएसपी पोखरेल
एसएसपी पोखरेलका अनुसार ललितपुर जिल्लाभरीका सबै क्षेत्रमा प्रहरी परिसर समेत गरी ३८ वटा, वृत्त र प्रभागहरु रहेका छन् ।
Full Story